רב – מגב ענק 60 ס"מ מגב גומי מסדרת רב-מגב
במלאי
רב – מגב ענק 60 ס"מ מגב גומי מסדרת רב-מגב
₪85.00
Order in The Next

to get it by

June 9, 2020

חסר עוד

₪

139.99 כדי לקבל משלוח חינם

תשלום מהיר באמצעות כ״א
מפרט
חומר

100% גומי טבעי

אופן הרכבת מקל למוצר

ואקום

מקל

4 חלקי המקל עשויים אלומיניום אל חלד מחוזק אורך המקל 140 ס''מ

משקל

800 גרם

עמידות

כימיקלים וחומרי חיטוי

מפרק

בעל מפרק פטנט גמיש השומר על זווית גריפה אופטימלית של 45° בין הרצפה למגב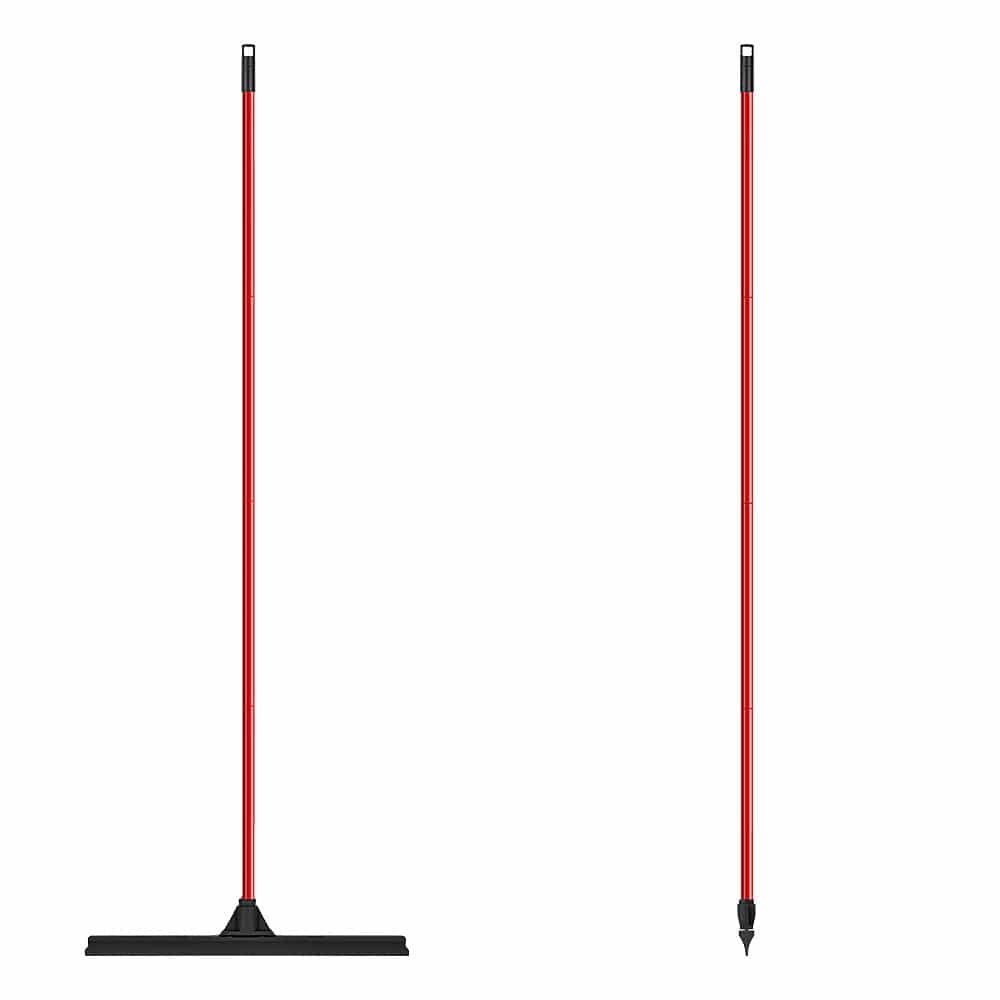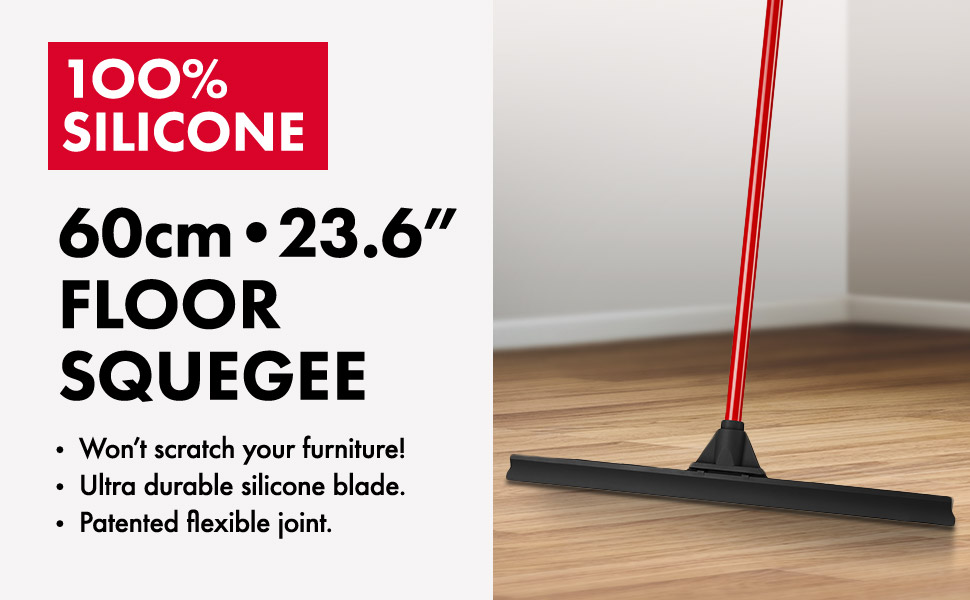 TAKE ALL THE HASSLE OUT OF DRYING
Experience Total Durability
Looking for a squeegee that is durable enough to last for years? One that won't fall off after mere days of use? Then Tyroler has Got you covered! We've designed the rubber blade using a solid piece of single-cast natural rubber, which doesn't easily fall apart Like the blades of regular floor squeegees. So you'll enjoy commercial-grade quality to effectively dry those tough concrete garage Fioors, slippery tiled bathroom surfaces, and even your home's and car's windows.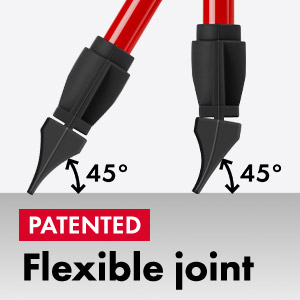 Cut Your Cleaning Time
We've fitted this rubber squeegee with convenient features to make cleaning less of a chore! The blade measures out at an extra-wide 60 CM, allowing you to dry a large area with every single pull. And thanks to the high quality rubber blade, you won't have to take Out a mop or towel to additionally dry the surface; the squeegee is all you need. It also comes with a 140 CM long handle to prevent Painful bending when drying floors and help you safely reach those high windows without needing to take out the ladder.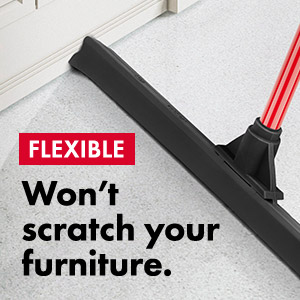 Dries both curved and flat concrete, tile, glass, marble and wood surfaces.

Features a hanging hole to make for easy storage.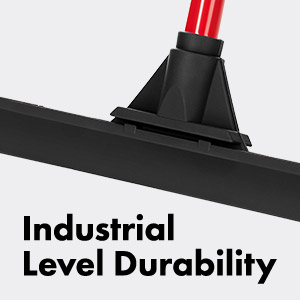 Solid single cast rubber construction to ensure maximum durability.

Extra-wide 60 CM blade for quick and effective drying action.

Lightweight 4 Part Handle 140 CM to prevent bending and reach high surfaces.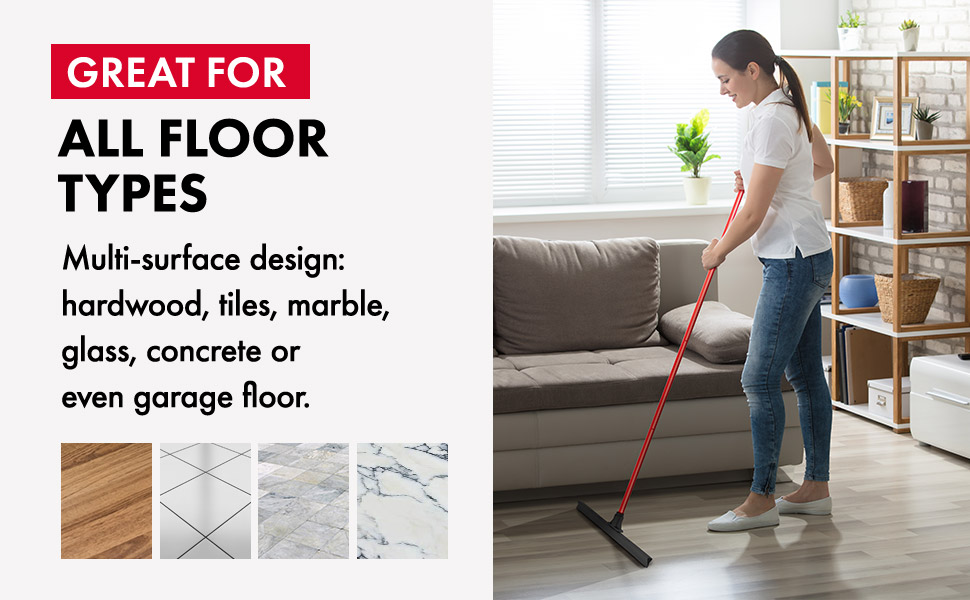 תיאור
רב-מגב 60, עשוי יציקה אחת של 100% גומי טבעי, בעל להב ניגוב רוחב 60 ס"מ, מתאים לניגוב משטחי רצפות גדולים, כולל שטחים מסחריים. פטנט רשום!
"רב-מגב ענק 60" הנו מגב עמיד במיוחד המפגין ביצועי ניגוב מעולים לאורך שנים. לניגוב מושלם וייבוש מלא של הרצפה, ללא הפעלת כוח או לחץ בזמן השימוש.
מפרק פטנטי משפר זווית, מפרק המאפשר לקבל זווית אידיאלית בין הלהב לבין הרצפה בכל שלבי הגריפה, מקנה למגב יכולת גריפה יוצאת דופן, גריפה קלה ונעימה המשאירה את הרצפה יבשה לחלוטין.
המגב יוצר חיכוך נמוך מאוד עם הרצפה, ולכן די במשקל העצמי שלו כדי לייבש את הרצפה בניגוב אחד ללא הפעלת כוח
המגב מתאים לניקוי כל סוגי המשטחים כגון: רצפות עץ, אריחים, שיש, זכוכית, בטון ועוד.
הרב מגב אינו מתבלה ושומר על איכות הגריפה לאורך שנים
שנתיים אחריות
רב – מגב ענק 60 ס"מ מגב גומי מסדרת רב-מגב
₪85.00
הוסף לסל
הרשמו לניוזלייטר שלנו וקבלו עדכונים והנחות מיוחדת ישירות למייל
This website uses cookies to improve your experience. We'll assume you're ok with this, but you can opt-out if you wish. Cookie settingsACCEPT
Privacy Overview
This website uses cookies to improve your experience while you navigate through the website. Out of these cookies, the cookies that are categorized as necessary are stored on your browser as they are essential for the working of basic functionalities of the website. We also use third-party cookies that help us analyze and understand how you use this website. These cookies will be stored in your browser only with your consent. You also have the option to opt-out of these cookies. But opting out of some of these cookies may have an effect on your browsing experience.
Necessary cookies are absolutely essential for the website to function properly. This category only includes cookies that ensures basic functionalities and security features of the website. These cookies do not store any personal information.
Any cookies that may not be particularly necessary for the website to function and is used specifically to collect user personal data via analytics, ads, other embedded contents are termed as non-necessary cookies. It is mandatory to procure user consent prior to running these cookies on your website.